Playa Venao / Panama
Nico Almeida - Trainer / Coach
April 18 - 25, 2020
Want to put some adventure surf travel into your world while taking your surf skills to the next level?
Join Safari Surf Adventures to our 2020 spring Playa Venao / Panama coaching trip.
This surf trip to Panama will take you to the small surf town called Playa Venao. Located in the Azuero Peninsula in the Los Santos Province, "Venao" as the locals call it is a true hidden treasure. The beach is set in a picturesque horseshoe shaped bay.
The surf break is a sandbar break with excellent lefts and rights on offer. Best swells typically come from April through Oct. with Nov. through March being a bit smaller surf in general. There are also a couple of point breaks to the North us our location that offer up really fun long point waves,
Safari Surf Adventures offer the beach front accommodations of the El Sitio Hotel. This hotel is literally on the beach. The hotel has a restaurant and bar along with a pool right at the Ocean front!
Our goal is to accelerate your learning curve across the spectrum of the surf lifestyle to become a confident and skillful Surfer. This in combination with complimentary Surf Stretching and Surf Fitness will offer you unrivaled progression and improvement. …and – LOADS of film footage of yourself….
What is included:
Return Transportation from Tocumen International Airport (PTY) to Playa Venao and back
7 Nights' accommodation at the El Sitio Hotel; King Size Room
Breakfast included daily at your hotel
(1) Daily (2) hour am surf session
SSA Coaching program (video analysis, In water surf coach / guides)
Use of all SSA surfboards (Firewires) if guest wants
Videographer and photographer for the trip
Copy of all video Analysis sessions & Final Analysis (provided 1 week after your trip)
Copy of all your raw video footage
All taxesWhat is not included:
Food, Drinks and Alcoholic beverages.
Insurance – Safari Surf is a licensed agent with Travel Guard and will provide each guest a free quote (we recommend everyone to carry an insurance to cover health / injuries, damage, travel). You will need to sign a liability waiver with SSA.
Teacher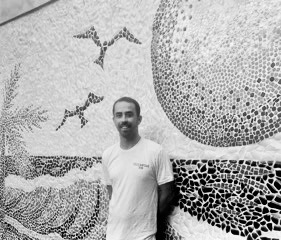 Nico Almeida – Trainer / Coach
Nico has been surfing for 15+ years and worked in the hospitality and surf tourism industry for over 11 years. Working and Surfing in the best surfing spots around the world. Places like Portugal, Spain, Costa Rica, Nicaragua, Australia, and Panama. His calmness in the water translates to his students and keeps them comfortable and having a good time surfing. Nico has a great knowledge of different surf breaks and reading the best waves for different surfers. Being able to surf all around the world and with all different types of surfers has given Nico a well-rounded surf style. His…
Learn more about Nico Almeida – Trainer / Coach