The ocean is our playground. As surfers, we are exposed to the frontline between a diverse, clean and thriving aquatic world, and the increasing impact that our species is having on the environmental balance. The last few decades alone have seen huge increases in marine pollution, floating marine plastics and a correlated decrease in biodiversity and healthy marine life. Safari Surf Adventures was founded with an absolute commitment to being part of the solution as opposed to being part of the problem.
It is our desire to not only support projects that help to sooth humanity's negative impact in the oceans, but to also give our clients and opportunity to understand and get involved in initiatives that they may not be aware of. In every location that Safari Surf Adventures operates, we have teamed up with local charities, groups and projects which aim to tackle the marine plastics epidemic. We endeavor to give all of our clients the chance to visit and learn more about these initiatives while on a surf adventures with us. This we can come together as a community of guardians who have a shared vision to see our oceans returned to a balanced and natural state whilst in equilibrium with inevitable human interaction.
Please scroll down for more information on some of the projects we are currently supporting around the world.

Skeleton Sea is a collection of surfers and artists based in the Ericeira area of Portugal. These campaigners use marine litter to create stunning artworks that contain a central message of marine protection. The art boasts a very distinctive style, using flotsam and jetsam: beach trash, weathered and dead materials. The artistic interpretation and composition of these materials brings them back to life, forming skeleton-like objects and mixed media installations.
The importance of keeping the oceans clean, and the importance of respecting nature and human rights is the message these surfer-artists wish to communicate through Skeleton Sea. Every Safari Surf Adventures camp to Ericeira includes a two-hour session with Skeleton Sea at their workshop and a guided tour of the artwork both exhibited and in construction.

INDONESIA PLASTIC FREE ISLAND
Safari Surf Adventures has teamed up with the crew at Malole Surf House on the stunning island of Rote to help develop a project to rid the Rotenese island chain of beached marine plastics.
Using simple engineering we hope to offer a sustainable process for the local island populations to turn collected marine litter into useful materials, such as bricks for building purposes. In this same way, we hope to reduce the reliance on 'reef digging' in local island communities to provide building materials for development.
This project is in its infancy, but we hope to provide all clients on our Rote Island camps an opportunity to understand and visit the progress of the project as it develops through 2017 and 2018.

COSTA RICA REFUGE FOR WILDLIFE
Safari Surf felt so strongly that the work this group was doing was so vital…
That we decided to make a $50.00 donation for each Safari guest who books an all inclusive surf package with us. This organization only works on donations and we at Safari Surf felt the need to dedicate our time and money to help this amazing cause!

COSTA RICA NATURE CONSERVATION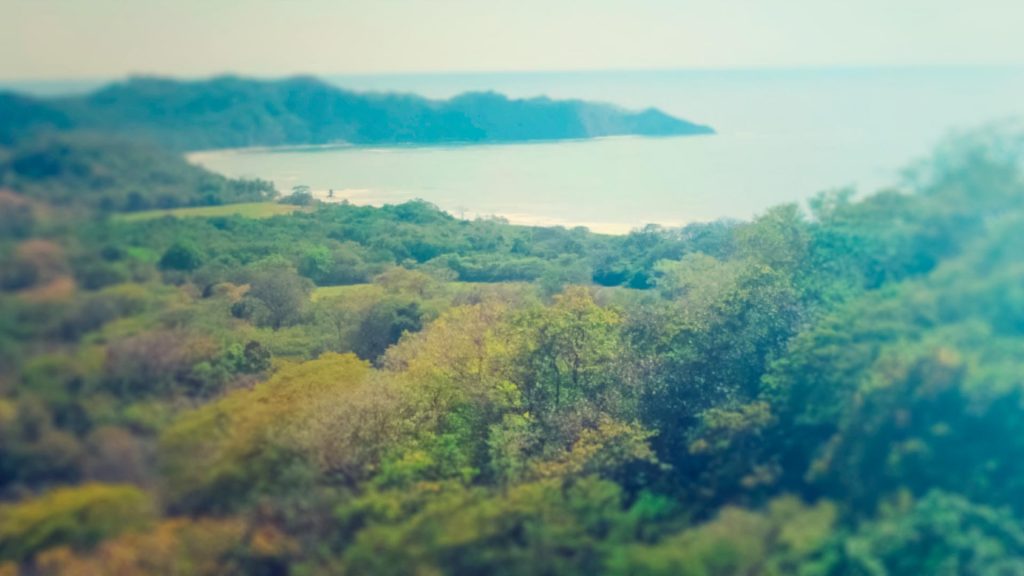 Building our "LEED" certified Olas Verdes Resort, we were able to save 90% of all trees in our property.
The Olas Verdes Surf Resort is being constructed by Guanacaste Builders of Nosara. This will be their first LEED certified project to date, and serve as a model of sustainable building practices throughout Costa Rica. The building will be earthquake proof and will include two 7,000 liter rainwater collection tanks recycling water from natural precipitation and air conditioning units. There are three waste water treatment tanks that will convert black water to treated greywater for reuse through the resorts irrigation system and toilets. Only native vegetation will be planted, and interpretive signs will identify all plant and tree species in the landscapes.
The resort will maintain an organic garden and compost all biodegradable matter. There will be solar water heaters and solar panels throughout the resort, which will result in 20% of the resorts total energy being supplied by solar. All construction waste is identified, sorted, and disposed of in LEEDS approved recycling facilities. There are many more sustainability initiatives in all facets of the construction, resulting in a state-of-the art surf resort.

COSTA RICA COSTAS VERDES PARTNERSHIP
Safari Surf is a proud to be a Sea Turtle "Gold" sponsor for an amazing local project called Costas Verdes.
A relationship has been woven around the project between the community and the national and international volunteers, schools and local businesses, children receive environmental education workshops that prepare them for planting and irrigation activities, which remain constant throughout the year.

WORLDWIDE 

SCHOOL PROJECTS
Through our partnership with Pack For A Purpose and Surfing Nosara Foundation, our guests have donated literally over a "ton" of goods over the last 16 years to help local schools and families.
With a new school year just around the corner, many of us find ourselves crowding the school supplies aisles, buying our children the latest in pencils, notebooks and folders before they're are all gone. While this can be a challenge, it's fair to say that we can sometimes take the availability of school supplies for granted in the United States. However, our local Costa Rican schools experience a significant lack in availability of products. Owners Marsi and Tim Marsh have recognized that local schools in Nosara are in need of basic necessities, including paper, pens, crayons and chalk. In recognition of Safari Surf School's sustainability initiatives as a core company value, the two have partnered up with both Pack for a Purpose and the Surfing Nosara Foundation, to improve the quality of education for students attending school right here in their headquartered hometown of Nosara.

WORLDWIDE LOCAL COMMUNITIES
Our staff is family. They are Safari Surf. We hire and train only local people so we can educate, enrich, and share with these wonderful people.
Lifeguard Training and Surf Rescue certification are a prerequisite course for inclusion in the International Surfing Association's (ISA) professional development programs. Recognized by the International Olympic Committee as the world governing authority for the sport of surfing, the ISA Surf Coaching & Instructing Educational Program is the international standard for accreditation of Coaches and Instructors in the surf school industry.